Oasis
Oasis must be fully soaked before use. Place it on the water's surface and let it sink on its own– do not push it under or the middle of the oasis may remain dry. It can be cut into any shape or purchased pre-cut (ie. for wreaths, hand held bouquets, etc.). It cannot be re-used and stems will not draw water if inserted into old stem holes. Used oasis is not biodegradable. Use it sparingly.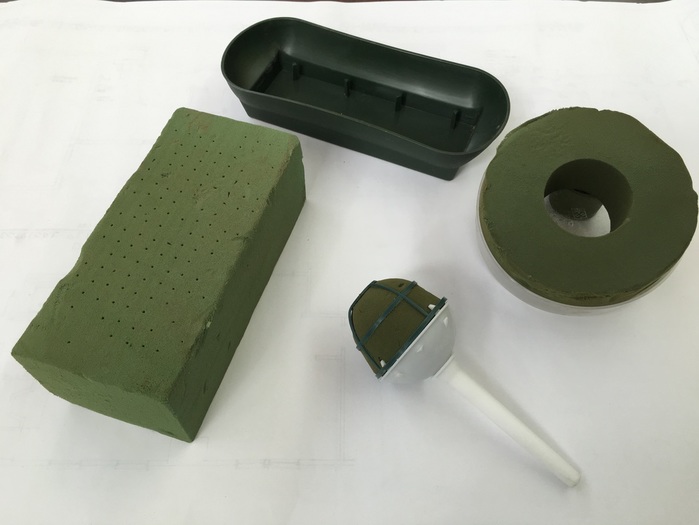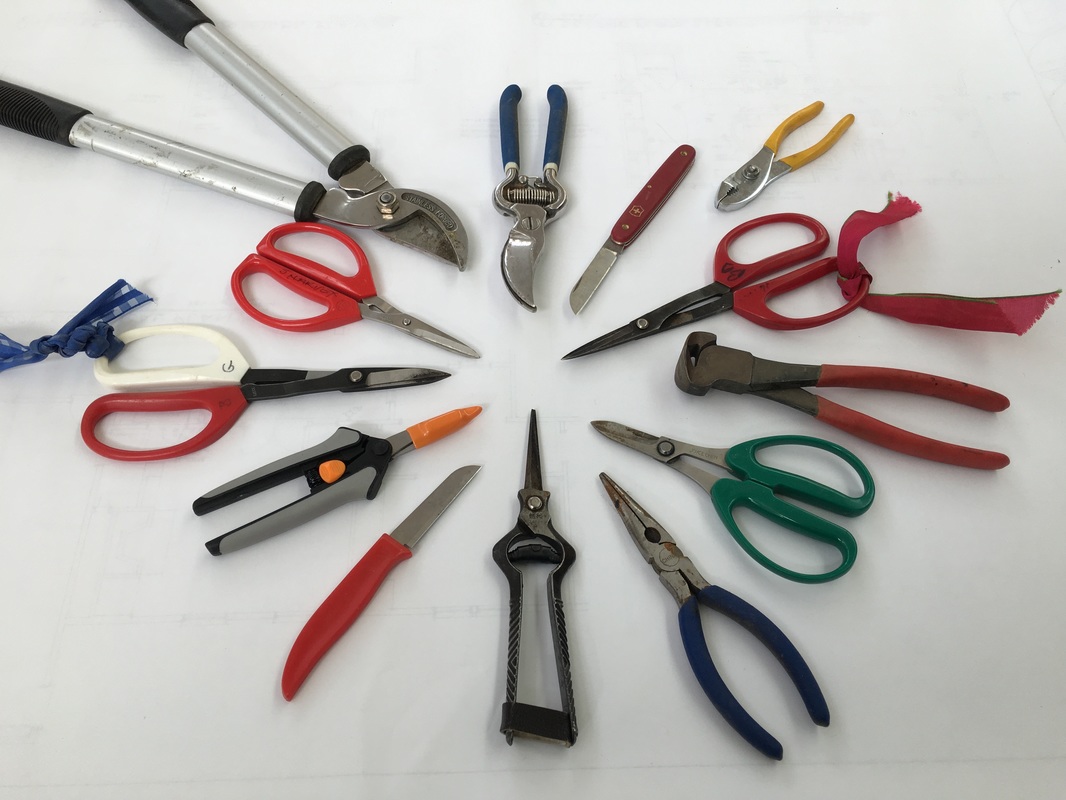 Cutting Tools
Loppers, wire cutters, floral knives, needle nose and blunt pliers and other cutting tools to fit every type of hand and handle any flower stem.
Frogs (and other ways to keep flowers where you put them)
These are a quick and easy solution to placing flowers in a vase and not having them roam around. Often used in Ikebana arranging.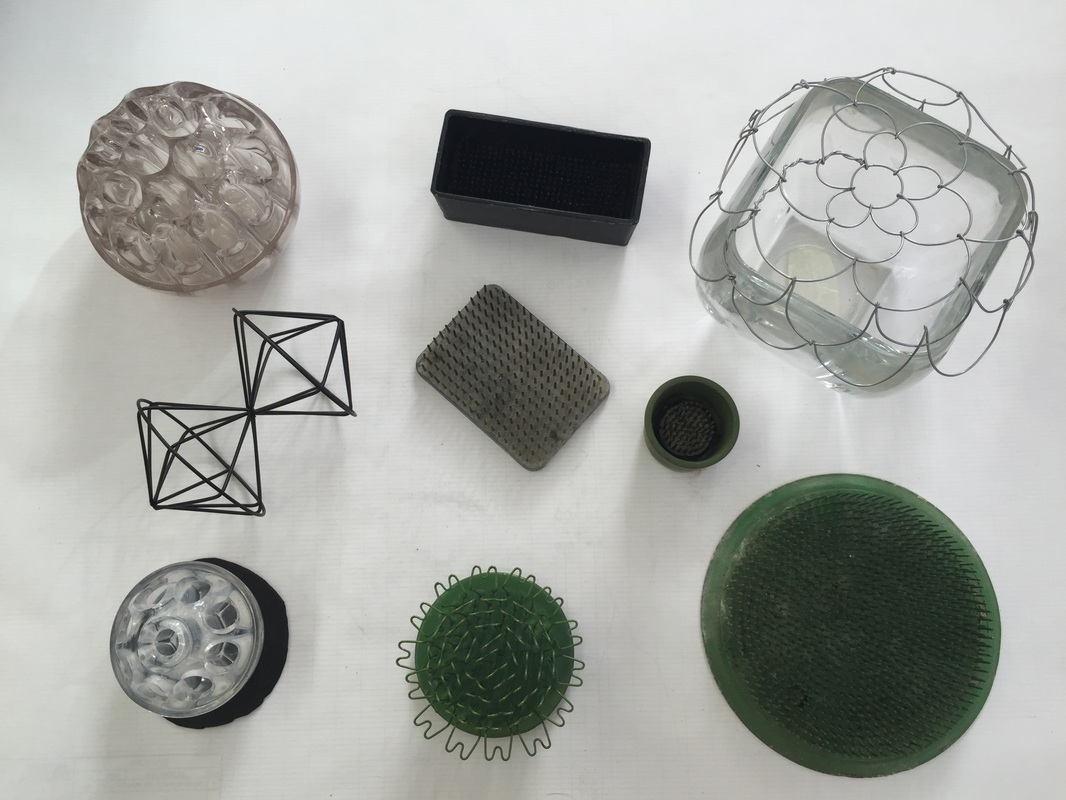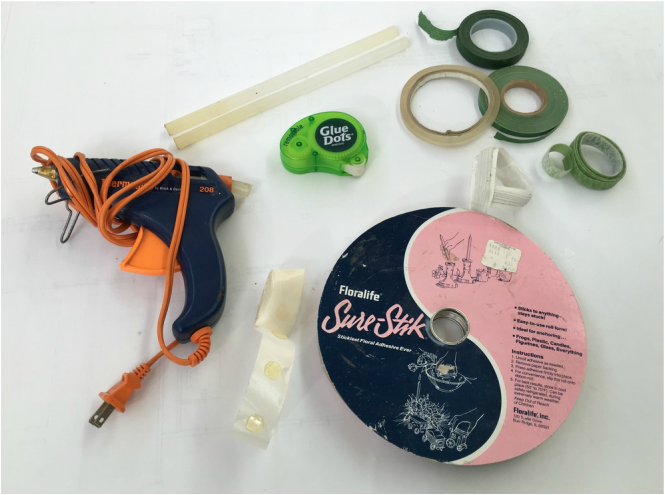 Floral tapes, velcro, glue dots and guns and stickum
By now it should be obvious how much flower wrangling the pros have to do in their arrangements! These are all techniques for getting flowers to go where they wouldn't ordinarily go and stay where they wouldn't ordinarily stay.
Accents
Different kinds of mosses and rock can be used to hide mechanics and as accents.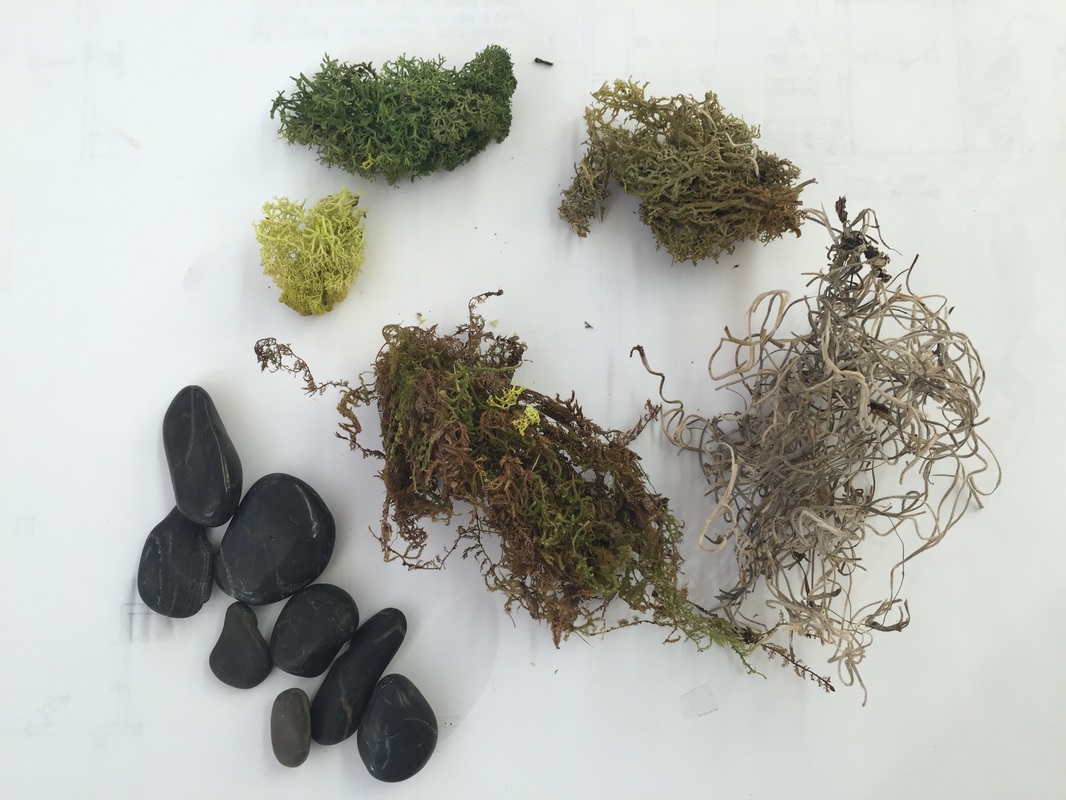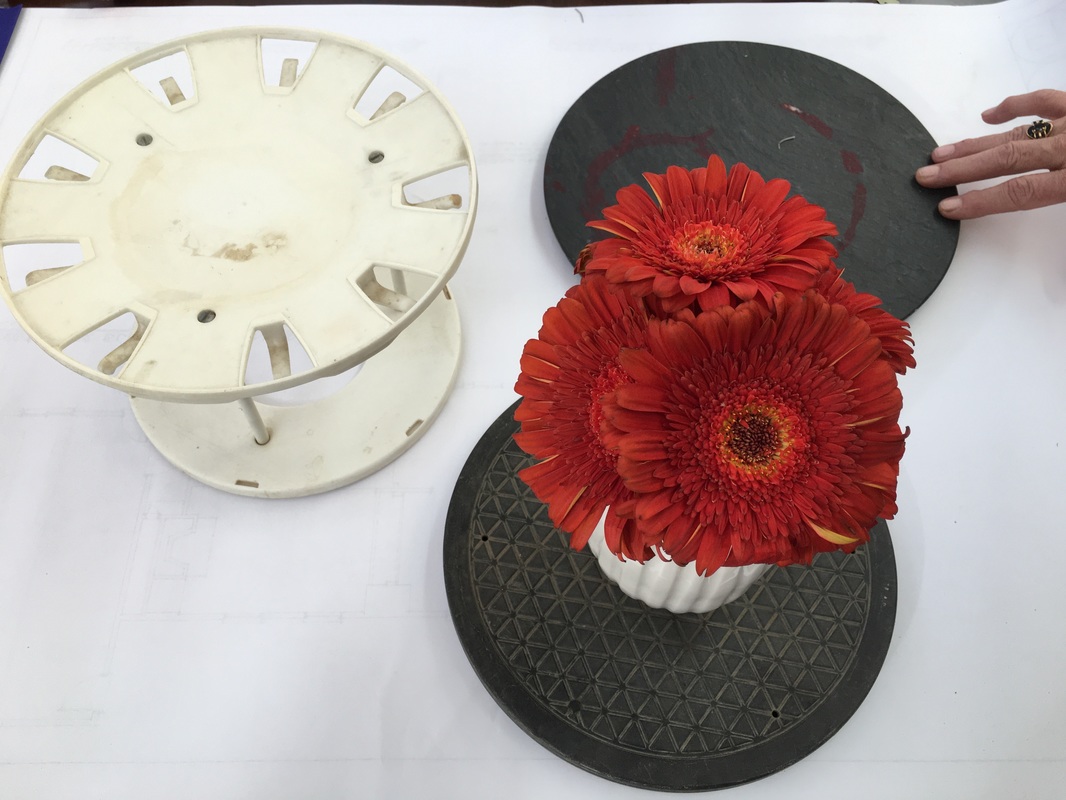 Lazy Susans
These are great tools for making balanced arrangements without having to walk around the table or move the vase. The one on the left will also lift an arrangement higher for ease of use.
Miscellaneous Tricks Of The Trade
Plastic sleeves hold up gerber daisies, hair spray removes pine resin from your hands, stones will also hold flowers in place, paintbrushes can clean off dirt and pollen, u-wires hold mosses to oasis and floral water tubes prolong the life of flowers that are not in water or oasis.