Last month, nine members from the Garden Club of Denver went to Sen. Gardner's office to meet with regional aid for Gardner, Steve Emmen, to ask that Senator Gardner be a lead sponsor of the bill. Led by Cindy Scott, an articulate case was made by many of our members.
So what exactly is The Botany Bill , and what would it do on a federal level?
The bill really has three missions: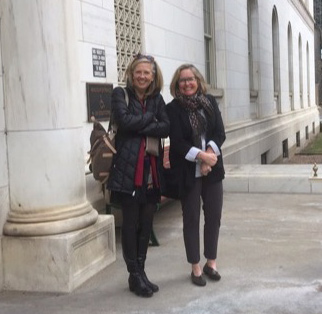 To employ and train botanists in the Federal Government. Not only would it create a program of education loan forgiveness for botanists, but it would authorize the Bureau of Land Management to hire an additional twenty botanical sciences personnel. The bill will incentivize more students to study Botany with the tuition reimbursement program.
To fund research that develops effective approaches to habitat restoration, methods to combat invasive species and non-natives, and create methods for producing and using locally-adapted native plants. The research would also focus on mitigation strategies for environmental change and promote recovery of endangered plant species.
Promote the use of native plants. Under the bill federal, policy would be developed encouraging the use of locally adapted native plant materials on federal lands and make recommendations that federal agencies with significant land management responsibilities use native plants.
This is just the bare-bones of the Botany Bill, but as conservationists we can all see the importance of this piece of legislation. Click here for more information on the Botany Bill.
I encourage you to contact Sen. Cory Gardner at 303-391-5777 and encourage him to support this bill!